Find a Medicare Plan that's right for you!
Get No Obligation Quotes
Compare Plans with a Licensed Insurance Agent
May Save Time & Money


×
Medicare Annual Enrollment Period is almost here!
Learn about changes and new opportunities for 2023.
Medicare Annual Enrollment Period starts in:
Start reviewing your available options now!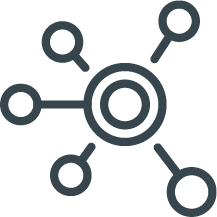 941+
Partner Companies*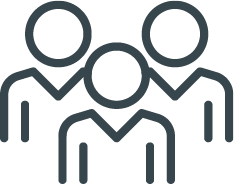 300k+
People helped to search for their plan in the past 12 months.†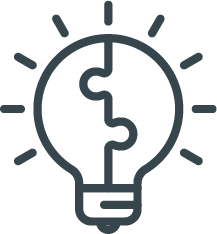 100%
No Hassle
Medicare Providers
Because of the out-of-pocket payments that may be required by traditional Medicare (Medicare Parts A and B), a booming market of private-sector insurance products has grown up around the government program. Medicare Providers is here to help Medicare-eligible individuals understand these products and provide tools to assist in the decision making process.

The market for private-sector Medicare-related coverages can be described as including:
Medicare Supplement Insurance Plans - sometimes called "Medigap" insurance, may pay for some of the health care costs Original Medicare doesn't cover, like copayments, coinsurance and deductibles. Medicare Supplement Insurance Plans are standardized and are identified in most states by letters. Although the plans are standardized (as an example, a plan F will always have the same benefits), insurance carriers can charge different rates for these plans, so it can be helpful to shop around. If you live in Massachusetts, Minnesota or Wisconsin, Medigap plans are standardized in a different way.
Medicare Advantage Plans are considered Part C of Medicare and are provided by private insurance companies that contract with Medicare. Medicare Advantage plans must provide at least what Original Medicare would provide in terms of benefits. Generally, Part C: Medicare Advantage Plans may include additional benefits and can even reduce the out-of-pocket costs associated with Original Medicare by limiting maximum out-of-pocket costs for covered services. Medicare Advantage Plans will usually have a monthly premium in addition to your Part B premium. Medicare Advantage plans may have many bells and whistles and the trade-off for all these benefits could be the area of service a Medicare Advantage Plan covers. Original Medicare is accepted by any doctor that accepts Medicare assignment (nationwide) but Medicare Advantage is typically limited to a provider network. Some Medicare Advantage plans will allow for out-of-network coverage, just usually at a higher share of the costs. Medicare Advantage plans are usually HMOs or PPOs though there are PFFS and SNPs.
Medicare Prescription Drug Plans help pay the cost of prescription drugs for Medicare beneficiaries. To qualify for a Medicare Part D Prescription Drug plan, prospective beneficiaries must already be signed up for benefits under Medicare Part A and/or Part B. Medicare Part D Prescription Drug plans are offered by Medicare-approved private insurance companies. The monthly premium of each Medicare Part D Prescription Drug plan may differ. Medicare Prescription Drug plans have a formulary which is a list of covered drugs. The formulary may change at any time. Individuals will receive notice from their plan when necessary.
In order to qualify for most Medicare-related plans, you must meet the standard Medicare eligibility requirements and plans are offered by a "geographic service area."

If you move out of your geographic service area during a plan's coverage term, you will usually have a Special Enrollment Period that allows you to enroll in another Medicare Advantage plan approved for sale in your new location or switch to back to traditional Medicare.

The number of Medicare Supplement Insurance, Part C and Part D plans available in a given area can be overwhelming. Combine that with the difficulty of finding reliable consumer information in an easy-to-understand format and you have a recipe for confusion. It's more than most people want to know about health insurance. The purpose of this web site is to give you the tools and information to make the right decisions for your needs.
call now
call now